Why work at Trusted Medical?
Trusted Medical offers empowering careers in health care. Join our team, and make a real difference.
Trusted Medical is more than a health care company. We are a purpose-driven organization dedicated to providing communities across the nation with the utmost care and compassion.
If you are searching for a meaningful and rewarding career that enriches the lives of those around you, including our nation's Veterans, you have come to the right place. We care for our employees as much as we care for our patients and offer a wide variety of benefits to those who join our team.
Comprehensive Benefits Package

Career Growth Opportunities
Trusted Medical clinics are rapidly expanding across the nation, and new services are being established as we grow. These clinics and service offerings present providers with a large variety of positions to apply for and/or transfer to.
Trusted Medical offers new providers with mentorship opportunities to help strengthen their understanding of Trusted Medical operations and capabilities.

Trusted Medical is honored to give back to our nation's Veterans, who have selflessly served and protected our country. Our providers expedite the medical disability assessments and occupational health services Veterans both need and deserve.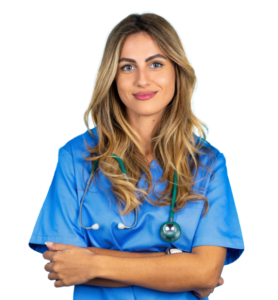 I chose a career in medicine to care for underserved patient populations and bridge gaps in health disparities. At Trusted Medical, I get to achieve this goal while working with very welcoming, highly professional, an easily approachable and supportive coworkers. It is my absolute pleasure to provide health care services for our nation's Veterans and I feel like I am making a positive impact on their lives, while hearing their stories and learning about the history that makes them who they are as individuals. 
If I had known the work Trusted Medical achieves earlier, I would have most definitely joined the team so much sooner! I feel like I am where I'm meant to be.

Board-certified, health-caring professionals coming to a community near you.
Hours of Operation
Mon – Fri: 8AM – 6:30PM
Sat – Sun: Closed
© 2023 Trusted Medical. All rights reserved.